Intelidoc - Project and Case Management
Projects - Contracts - Cases - every detail in one place
Get an overview of all project information from a single dashboard. Link every contact, document, calendar event, note, time entry, and bill to the appropriate project.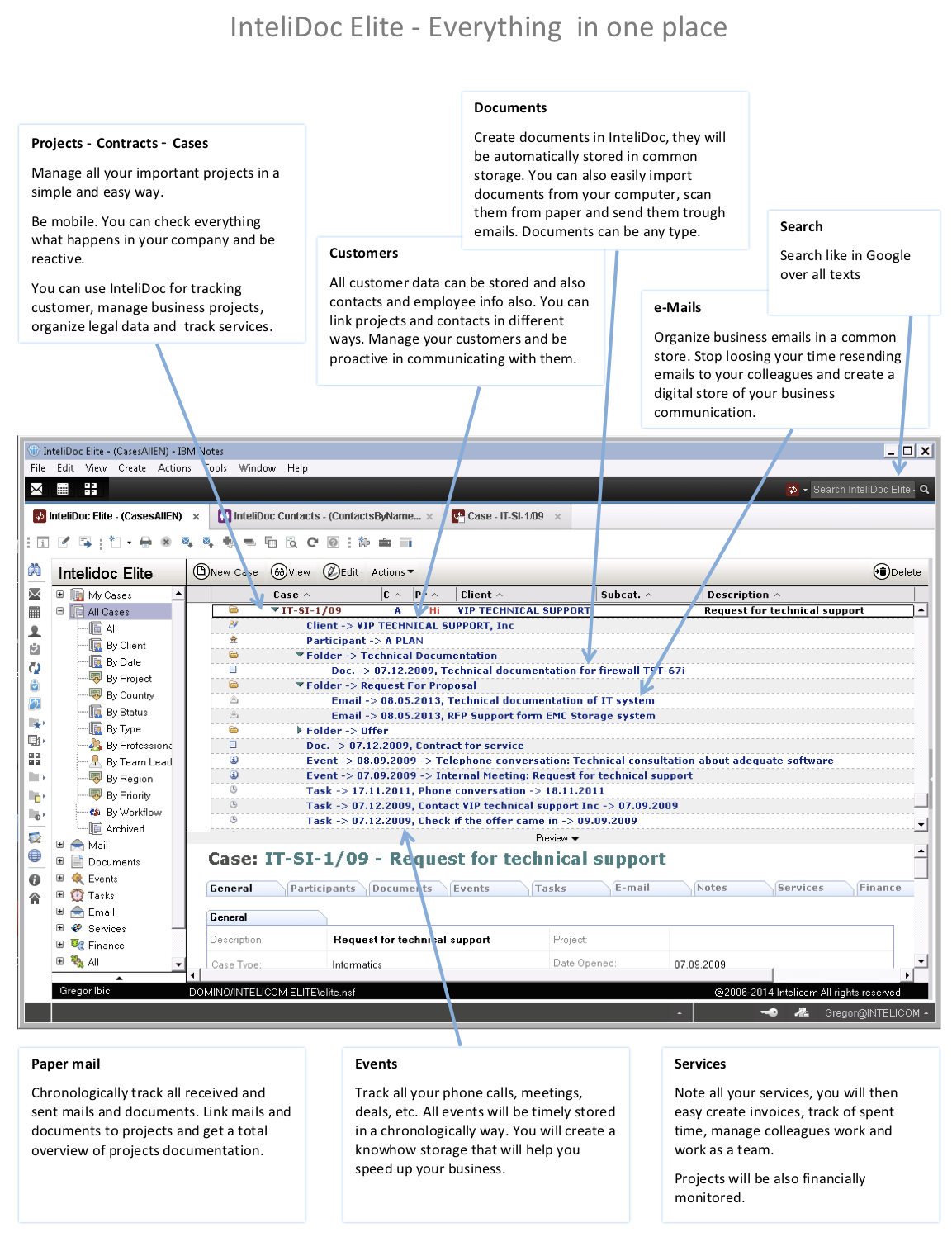 Reduce redundant tasks
Enter data once. Use our project management software as your firm's hub for managing projects, generating documents, tracking deadlines, sending bills, and more.
Access every case detail from anywhere
Log in to your project management software with an internet connection in a secure and encrypted way or use web app.
Add project information from existing software
Log emails, file legal documents, and sync project details to InteliDoc from other apps and software including Outlook.