InteliDoc - Project Management for HCL Domino
Get an overview of all project information from a single dashboard. Link every contact, document, calendar event, note, time entry, and bill to the appropriate project.
Intelidoc enables you to merge all your project data in a single place using HCL Domino industry proven platform.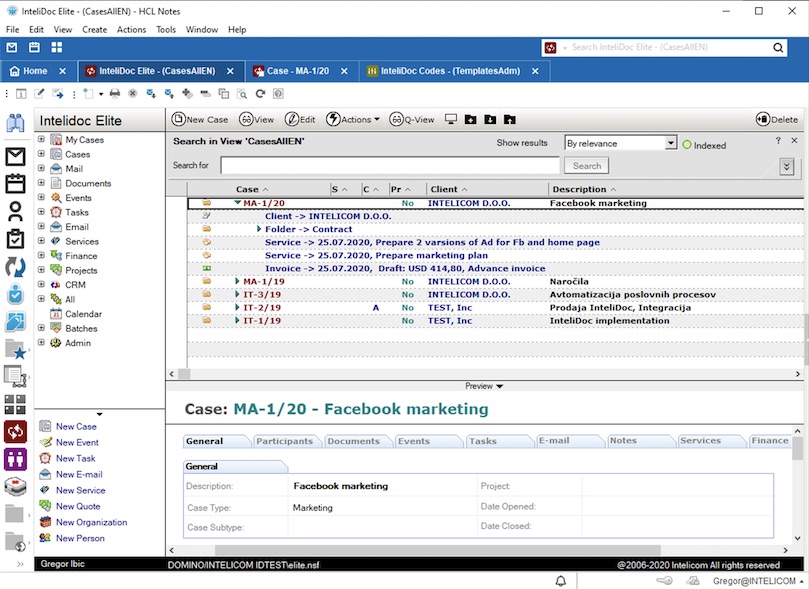 Reduce redundant tasks
Enter data once. Use our project management software as your firm's hub for managing projects, generating documents, tracking deadlines, sending bills, and more.
Access every case detail from anywhere
Log in to your project management software with an internet connection in a secure and encrypted way or use web app.
Add project information from existing software
Log emails, file legal documents, and sync project details to InteliDoc from other apps and software including Outlook.
Collaborate on projects with your team
Make project management easy with software that gives every member of your firm insight into what's happening.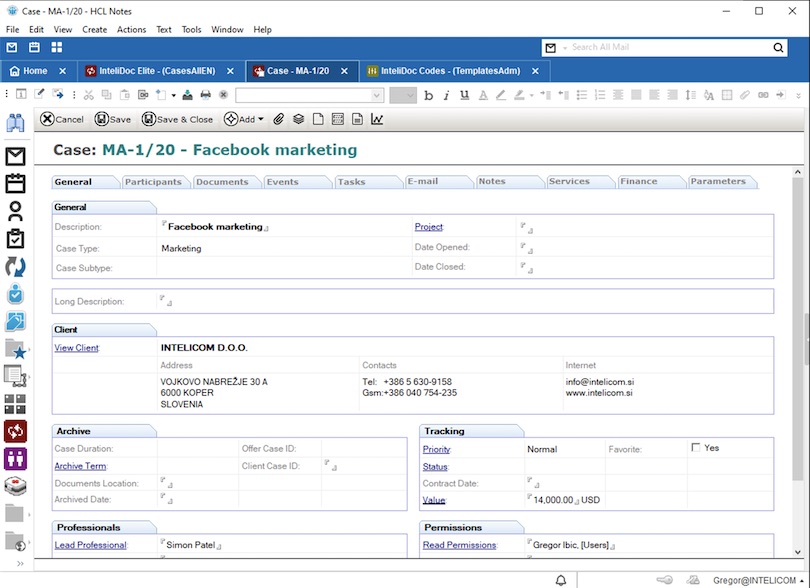 Increase visibility
Use InteliDoc as your firm's single source of truth. Set permissions to protect sensitive project details, and communicate with clients and co-counsel with our secure online portal, InteliDoc Portal.
See real-time case developments
Track every change made to a project including new time entries and documents. See who made what change and when.
Track status updates across your load
Set the status of a project to Open, Pending, or Closed (or user defined state). Use notes and secure messages to easily share updates on a project.
Organize projects the way you want
Attach custom categories, task lists, billing rates, payment profiles, budgets, and more to each of your project.