Intelidoc - Project Invoicing and Billing
Project Invoicing and Billing Software
Invoice your clients in a way that's easy for them - and effective for you. Our project invoicing software automates time consuming tasks, and helps you get paid faster.
Invoice securely from anywhere, any time
Create and approve invoices on the go, automatically apply interest to late payments, and send invoices electronically via our secure client portal, Intelidoc Portal. Getting invoices out fast means getting paid quicker.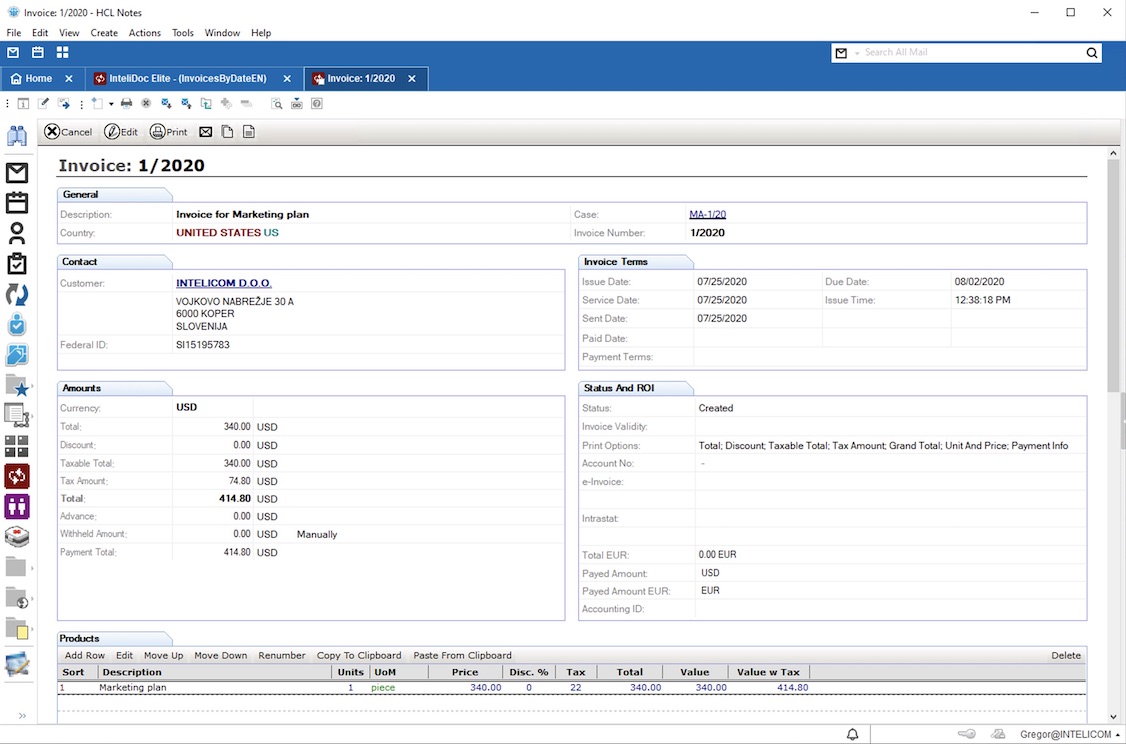 Save time with automated invoicing
Set up automated invoicing. Let InteliDoc automatically send scheduled and recurring invoices, and late invoice reminders reducing collection time and increasing cash flow.
Access your documents from anywhere
Pull up any document on your mobile phone or laptop at any time. Spend less time preparing stacks of documents and more time working on your project.
Invoice the way you want
Personalize Intelidoc invoicing software to the needs of your company and clients.
Create branded invoices
Create professional, easy-to-read invoices with your firm's logo. Offer greater transparency by including aggregated or expanded activity lists and detailed statements of accounts.
Print invoices to exact layout
Prepare printouts for exact branding policy, multiple languages, and different countries you operate in.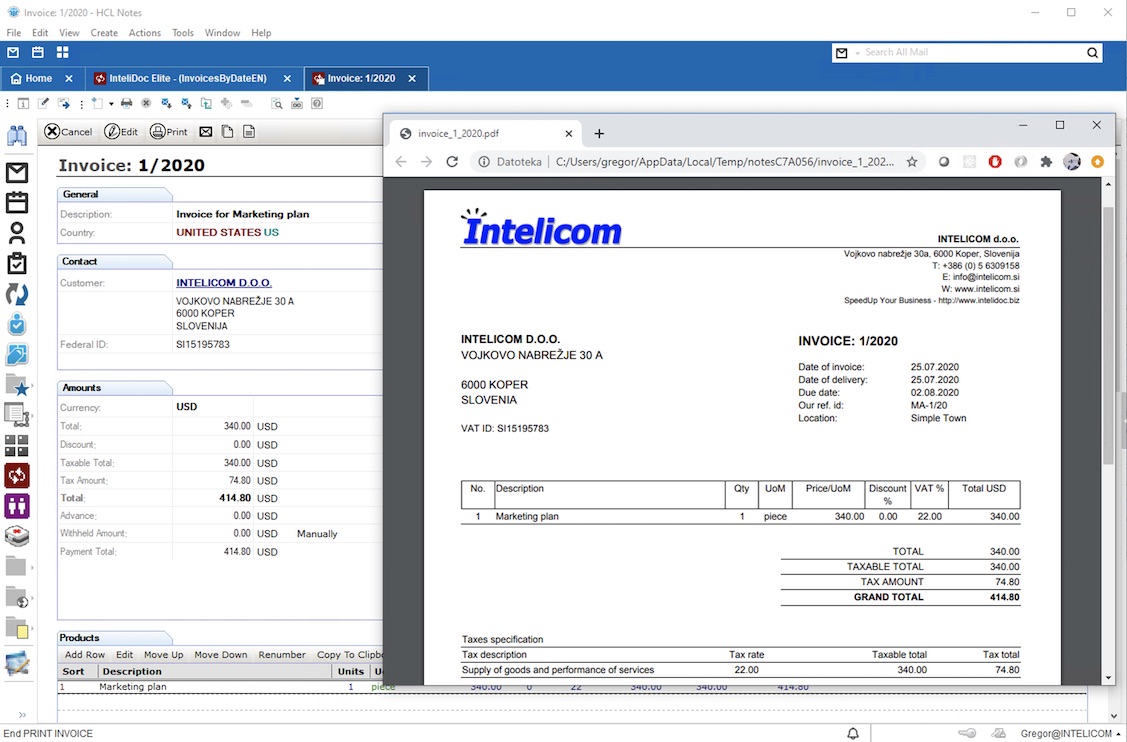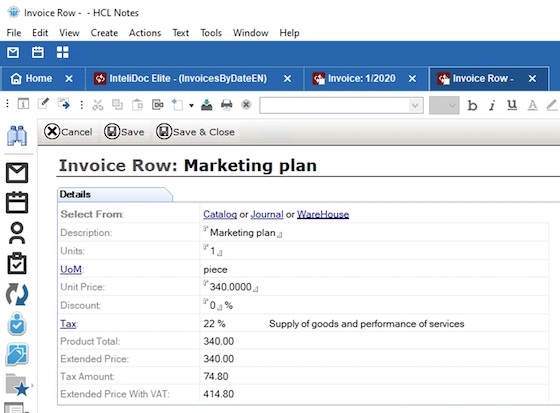 Detailed taxes configuration
Customize taxes based on country you operate or country you send invoices. System includes a detailed subsystem for taxes configuration. No problem operating in USA, Europe and other countries.
Tailor payment profiles to improve collections
Create custom payment profiles in that include grace periods, discounts for prompt payment, and custom interest rates. Assign payment profiles to specific contacts.