InteliDoc - Contact Management for HCL Domino
Manage all of your clients and contacts from Intelidoc contact management software.
Track every contact and every detail and ever miss an interaction.
Get contact details at a glance
Get a quick overview of your company clients and contacts. See their connected project, documents, transactions, and invoices. Keep client information organized to ensure no follow up, detail, or interaction is missed.
Remember every client conversation
Track a client's history of interactions with your company - across email, phone, and in-person meetings. Record emails to a client's communication log from email systems, and add notes directly into a client profile.
Track specific client details
Record details needed for your company processes in custom contact data fields. The more you know about your contacts, the better you can meet and exceed their expectations.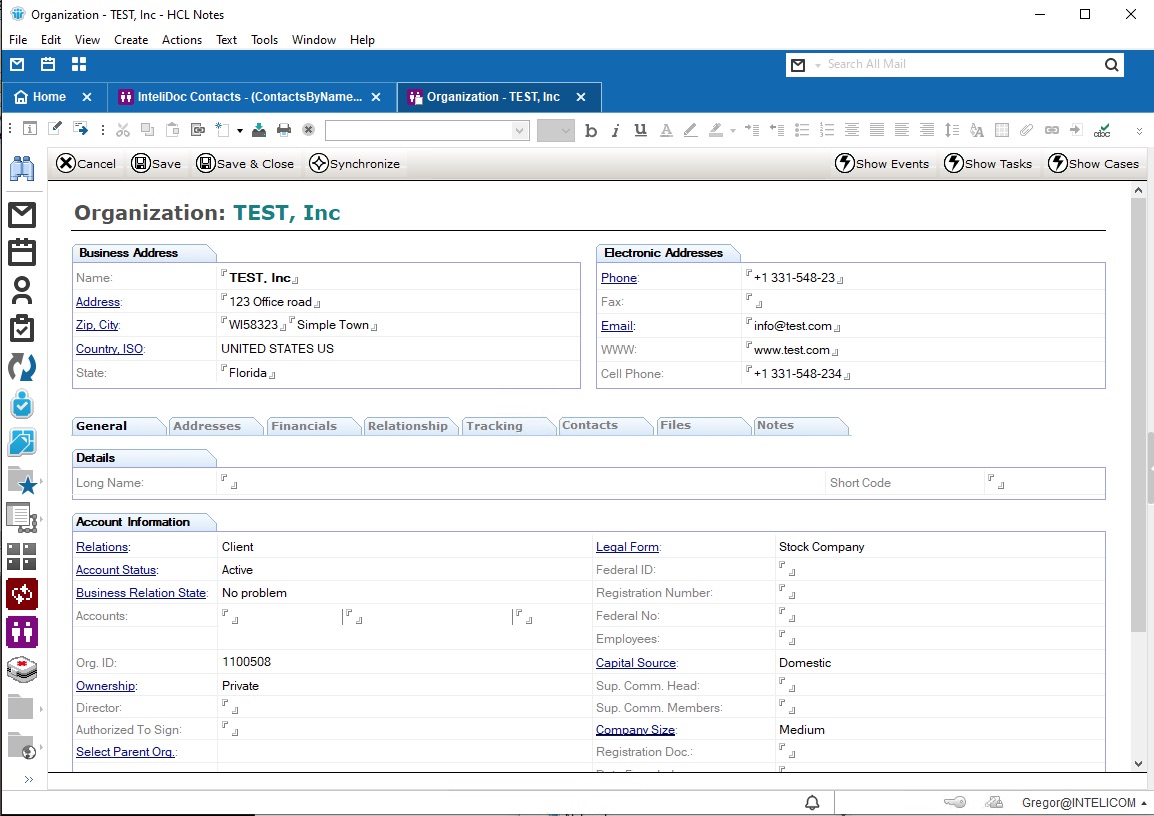 Deliver a great client experience
Turn every contact into a referral, a good review, and more business for your company.
Keep track of the important details
Attach a profile photo to each contact profile to help quickly associate a name with a face. Add chat and other new communication details and integrate with them. Add personalized invoicing preferences and rates, contact attributes, and more.
Make collaborating more efficient
Share documents, tasks, and invoices with contacts through our secure client portal. Provide access to project developments, and increase efficiencies by keeping everyone in the loop.
Use public or marketing records
Import public or other accessible records directly in the system. No more errors in mistyping a customer name, Tax id or email.
Offer client intake forms on your website
Jumpstart the client intake process and begin gathering information from the start - without calls or emails. Offer online intake forms on your website so you can add potential clients directly in Intelidoc.
Onboard and manage clients with ease
Use InteliDoc CRM software to onboard clients into an engaging relationship from day one.
Organize contacts with customizable tags
Tag and categorize potential clients, existing clients, and professional contacts in our CRM software, so you can find who you need, when you need them.
Run automated email campaigns
Create tailored, email campaigns that engage your new and incoming clients through the client intake process.
Know the status of every client at a glance
See the current status of each potential or retained client. Get an overview of their contact and project details from an easy-to-understand dashboard.
Intelidoc Contacts is a core module for CRM system. In this presentation we will walk you trough basic functionality.